Service Options
We offer different resolutions and levels of service to meet the different needs of our clients. We also have a handy tool on our estimation page to help you determine which options may suit you best.
Raw service means we get the best possible scan from your photo, and only organize and rename them. You will need to rotate, crop out unwanted borders, and adjust color or contrast.
Direct service adds rotation and hand cropping of unwanted borders from your digital images. Color and contrast adjustments are not made, so faded images still appear faded.
Complete service adds hand adjustments to color and contrast. Faded images tend to have their original look restored, and under or overexposed images are improved.
Standard and Full Resolution
Standard Resolution extracts most of the useful detail from the image. Scans from slides and negatives can be printed over 5×7, and scans from prints can be reprinted at their original size. Full Resolution, on the other hand, will get every useful detail from the image and the scans will be future-proofed to display maximum fidelity on the next generation of digital displays such as 4K. The example image shown of grass and the front of a car is from a photo print scan and zoomed in heavily to show the difference between the two resolutions. Keep in mind you will not usually zoom this far into the image and the differences are more subtle for most uses.
Tech Specs
Want the details? Here goes. For our Standard Resolution, prints are scanned at 300 DPI, 35mm slides and negatives at 2500 DPI, medium format at 1500 DPI and larger negatives or transparencies at 600 DPI. Our Full Resolution is exactly double, except for 35mm, which is 4000 DPI (the maximum optical resolution of our Nikon scanners). We default to JPG files saved at Photoshop Level 10.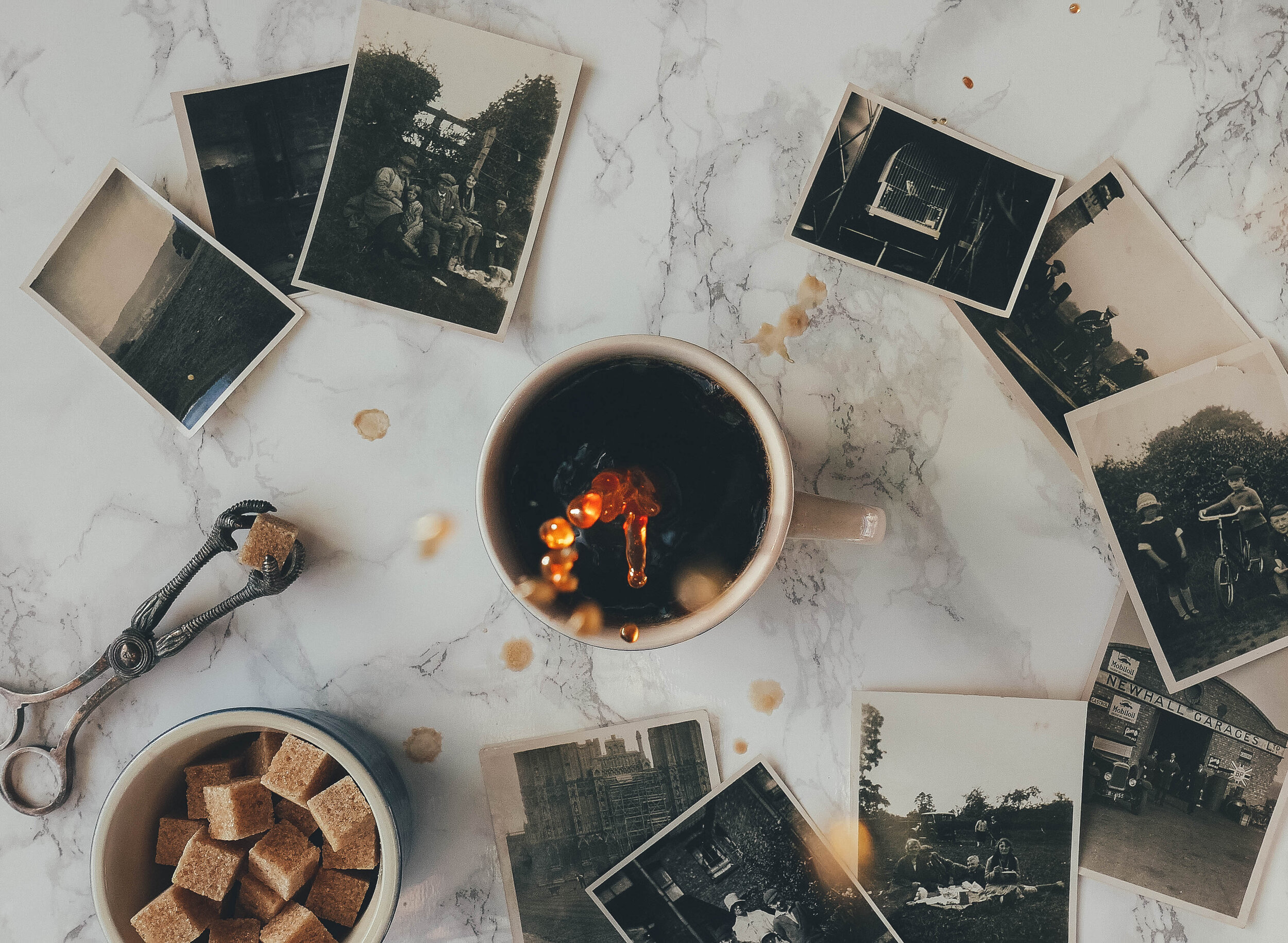 Do you have photos that are heavily damaged and in need of more than just a basic scan? We can restore damaged photos back to their original state and make them brand new once again.
Want more details on file formats and results? Check out our FAQs.